Welcome to Village Nurseries
Established in 1968 we are first and foremost a family community, firmly believing that a child who is happy and secure, is one who will thrive and learn. Located in South East London, we have a simple philosophy to provide a magical place for children to thrive and meet their full potential, and to feel safe and secure in a homely and loving environment, cared for by experienced and dedicated staff.
We are delighted to inform our parents that all our pre-schools are now open for all children, and our staff are looking forward to welcoming your children back. Our pre-schools still have some places available for an immediate start, and we are now taking enquiries for places starting in September 2021.
We would like to reassure you, that our pre-schools follow strict health and safety procedures including enhanced cleaning programmes to ensure the nursery environments are safe for your children. May we take this opportunity to thank all our parents for their kindness and support during the pandemic.


IMPORTANT INFORMATION
Updates coming soon….
About Us
We believe in building secure and trusting relationships, and you will experience first-hand the love, care, security, trust and warmth that is at the heart of our philosophy. When you visit any of our pre-schools you will receive a warm welcome by a friendly team, who will only be too delighted to answer any questions you may have about pre-school life. Our staff teams are committed to working with parents, children and families to provide high quality care and education, and a nurturing and inclusive environment for all. We enjoy an excellent reputation with Ofsted, and are extremely proud of our latest inspection results, which you can view on each individual nursery page.

Safe Environment
Our child centered approach provide children with a safe and stimulating environment where children can play, discover and develop the skills needed to become confident, positive and well-rounded individuals.

Care & Commitment
We provide a homely environment where a child's emotional and physical needs are met through skilled teaching, and exciting learning opportunities.

Parents Testimonials
We work in partnership with our parents in preparing children for the next stage in their formal education, and forge close relationships with our local primary schools ensuring that when our children leave us the transition is a smooth one. We value feedback from parents which we use to improve our staff development and childcare practices.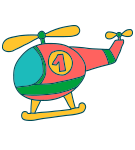 The location of the nursery is ideal with parking, a large grass and concrete playground for the children. The premises is secure and safe and is out of view of the road. My daughter Renee has flourished over the last two years. She loves reading and practising her writing, constantly playing and using her imagination. […]

I would rate the education excellent, it is pleasing to see the phonics being taught in preparation for school as well as the variety of activities and Forest School for all their skill developments. Everyone is extremely friendly, helpful and knowledgeable. Erin has no problem settling in, the teachers are so warm and welcoming. I […]

The children clearly have a range of equipment and resources to engage with, and there is appropriate security to safeguard the pupils inside. My daughter has progressed well, showing an interest in roleplay, sounding out letters, counting and reading stories. The staff are friendly and personable and professional. They are very mindful of safeguarding and […]

I would rate this nursery very highly, lots of lovely toys, books, games etc. Brilliant to have the outdoor space with great bikes and toys. I would highly recommend this nursery. My daughter has learnt so much and is fully prepared for school. The staff are excellent with the children, caring and friendly and sociable […]

My daughter has learnt so much and has developed massively. The staff were fantastic, Matilda is always raving about everyone there. The staff are clearly all very caring, hardworking, and we are so impressed with what they do. Thank you!

Excellent education, my child can write his name and count to 100 confidently.

Our daughter has achieved a great deal in terms of growing in confidence, learning about phonics, understanding basic maths and much more. Jan and her team are all lovely, approachable, friendly and have provided our daughter with a warm and loving setting to grow in. I would recommend this nursery to any prospective parents.

To all the staff at Prince imperial Road, thank you so very much for taking such brilliant care of our little girl. We knew as soon as we met you, that we'd found the best nursery ever.

It's been lovely getting to know you over the past two terms. Thank you for taking such good care of Freddie and helping him grow in confidence. I feel he is well prepared and happy to take on big school. Thank you for going the extra mile.

Thank you so much for everything you have done over the years, for both our little girls. Village Nurseries has been the best start in education that our girls could have possibly had!! You have been so caring, kind and loving over the years and our daughter has absolutely loved nursery and grown so much […]

Thank you so much for helping and supporting me on my starting journey at pre-school so far …..wishing you all a lovely break and I look forward to seeing you all in September.

We can't quite put into words our thanks for everything you have done during William and Samuel's preschool journeys but an extra special thanks for the way in which you have loved and cared for William. Thank you for allowing him to enjoy and embrace his time at Village Nursery. I am so sad that […]

To all the lovely teachers at Village Nurseries. I want to thank you from the bottom of my heart for all the cuddles, the fun, and happy memories Reuben will take with him from nursery. You have been a part of our lives for many years now, as most of you looked after my other […]

Thank you so much for making Milly's time at pre-school so special. She had loved every day she has spent here and always comes home full of stories of what she has done. It has been lovely to see her grow in confidence over the course of the year and to make lots of good […]

You have all been so kind, and loving, and welcoming …. As Diya's parents we cannot thank you enough. You all are doing such an amazing job, please don't change anything!!! I'm amazed at how well organised you are. The experience has been nothing but fantastic!! Diya's time here will always hold a very special […]

Can't believe our little Olive is off to big school!! You have given Olive the best introduction to school. Hopefully she has learnt skills which will help her make special friendships and confidence to bloom in her new school.

Thank you so much for all of the fantastic care and support you have given Thea. She has had the time of her life at nursery and that is no doubt 100percent down to you all. It has given her the most fantastic foundation for moving on to school for which we are so grateful. […]

Thank you for inviting us to celebrate grandparent's day. My mum and I really enjoyed it. It was lovely to see how Mathew is spending his time in nursery. He was very excited to show his grandma around. She was absolutely amazed by all the different activities, lovely teachers and the secret fairy garden. Honestly […]

I cannot believe Albie is leaving today, it seems like only yesterday my shy, tiny boy started. We were so nervous!! We knew we had chosen the right nursery because of the gorgeous setting but we just could not have wished for ladies so incredibly wonderful to teach our darling boy. To say we are […]

Sienna has thoroughly enjoyed her time at nursery over the last two years. The staff have been very supportive and patient with Sienna, particularly her keyworker Katie, who Sienna adores. She has gone form crying every morning not wanting to go, to running in excited to get there. Thank you for everything you have done.

It's been very good to see my child's progress, I can't praise the staff enough for their dedication to the children in the nursery setting and the progress that my grandson has achieved. We are also very pleased with how happy and settled he is. Cannot wish for better staff.

Lorraine the manager was really informative about Eliza's progress. It was great to see what Eliza gets up to in nursery. Any worries or concerns I may have had could be easily answered in the meeting and it was a good opportunity to see what we as parents could do to further progress Eliza's learning.

Ben has had a fantastic time with you all, and has grown in confidence and knowledge, very pleased he come to your setting. We think you are all great and lovely to see you all always smiling. Thank you!

We have loved this nursery, Taha-Rose is my second child to attend and were back in September for my last child to attend. Two more years of fun!!

Ryan has thoroughly enjoyed his time at nursery. He has become more confident and sociable and has made many friends that he will have for a long time. His time here has not only been great for Ryan but for myself too. Thanks to the amazing staff and parents for being so caring and supportive. […]

It has been a great experience for all of us. Amazing staff, happy kids and happy parents!! It's been a pleasure being part of it. Thank you all.

We all very pleased with Ben's progress at the pre-school. He has always loved coming here and has recently started to talk about his day and his teachers. He has developed so much with his speech and knowledge and is very confident and I believe that to be his fantastic support at pre-school. I know […]

I can't thank all the staff enough for all their hard work, caring ways, and looking after Millie so well. I will highly recommend this setting to any parents. Thank you so much to you all.